LaserShowGen is an application for Windows, Mac and Linux, designed to make it cheaper and easier than ever before to create your own laser show. The program can both output directly to Laser DACs for full control over your laser projector in real-time, and export to ILDA files which can be played by projectors with SD-card readers or other laser show software. It supports various devices including our own Helios Laser DAC, LaserDock, Ether Dream, IDN, RIYA products, Easylase, sound cards and OLSD.
LaserShowGen is free, with limited functionality. The free edition does not have access to the timeline mode, and has a max number of file exports per day of 10. LaserShowGen Pro unlocks these features and more, and costs just $29.
Also available in a web version, create ILDA files directly in your web browser on any operating system, without downloading or installing anything. An industry first!

Check out the reddit community to share content, suggest features, ask for help and more: www.reddit.com/r/lasershowgen/
You can also like our Facebook page: https://www.facebook.com/lasershowgen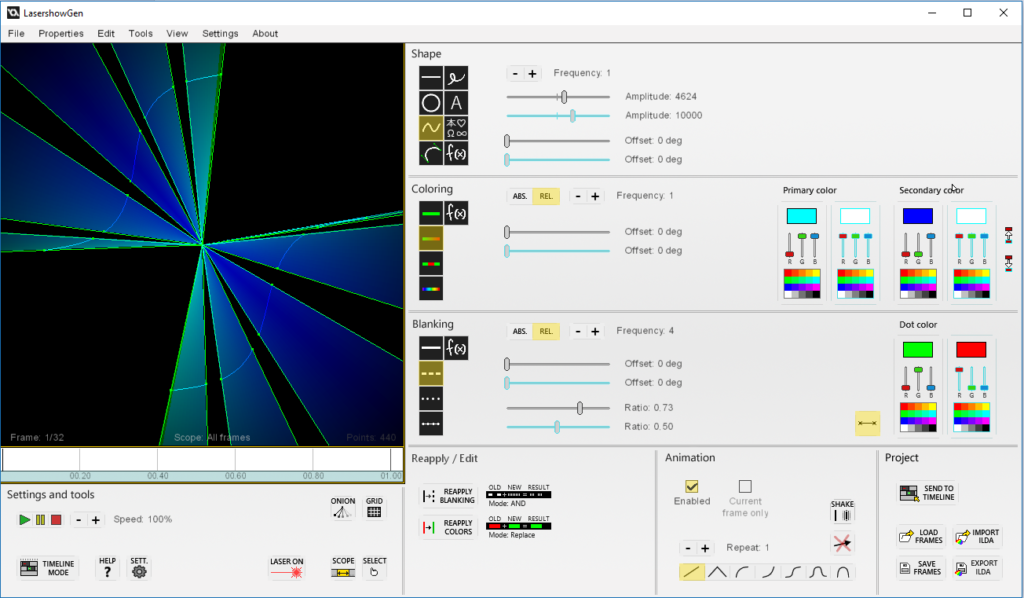 The Editor Mode lets you create your own laser frames and animations from scratch. Beams, graphics, abstract art, the limit is your imagination.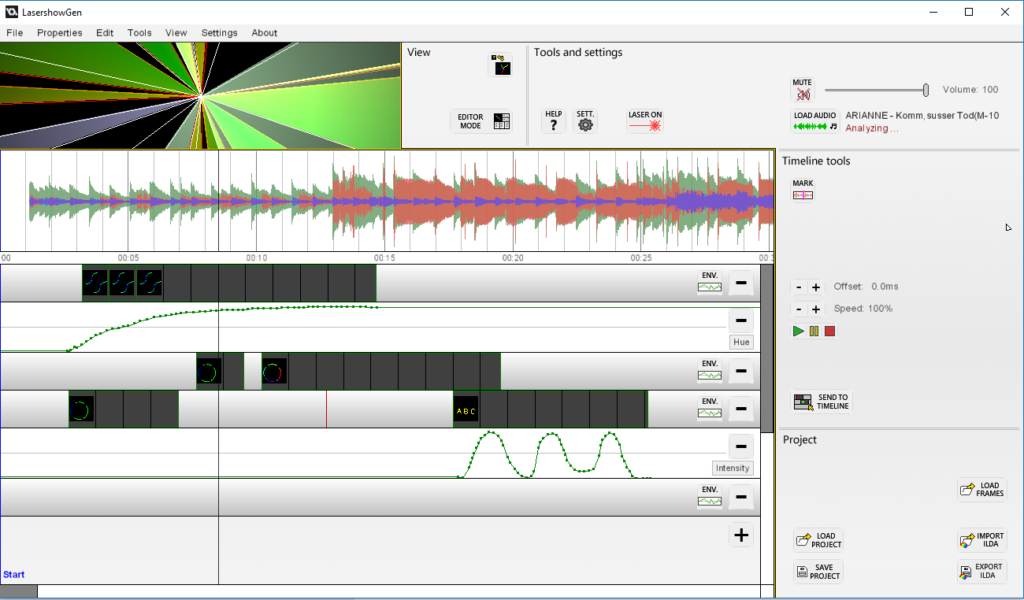 The Timeline Mode lets you arrange shows in advance, and synchronize it to music. NB: Not available in the free version.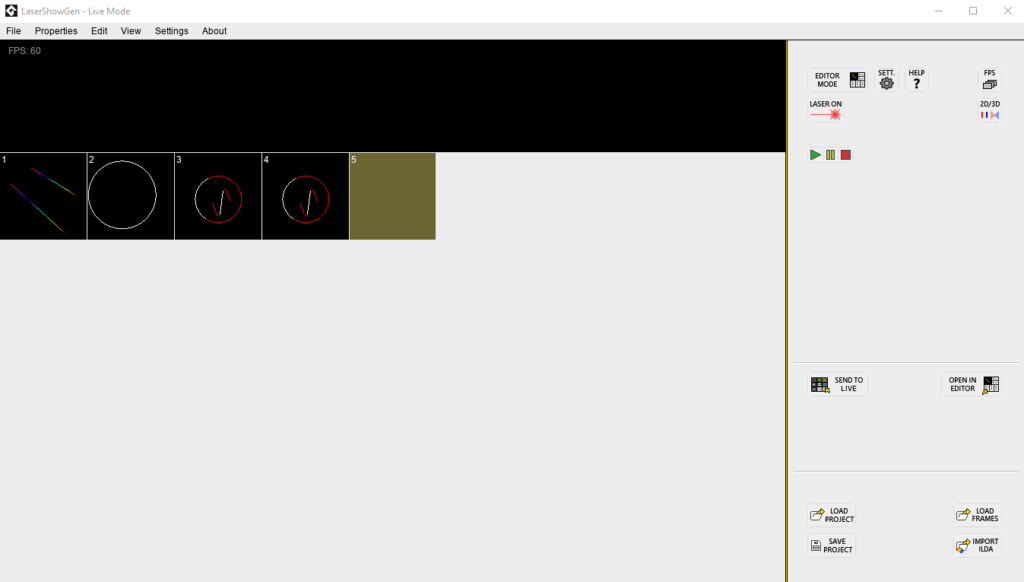 The Live Mode lets you trigger playback of animations or still frames on demand, perfect for f.ex. DJs or improvised shows.
Testimonials
"An excellent product. I can't believe how much functionality you get for so few £" – danielbriggs @ Photonlexicon.com
"I love the simplicity of this tool!" – -bart- @ Photonlexicon.com
LaserShowGen won second place in the 2015 ILDA Fenning Award for Technical Achievement: